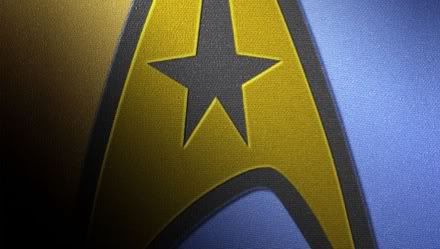 Anyone who knows me, knows I'm a big fan of
Star Trek
. Well, I wanted to brush up on my CG skills, so I decided to make a Star Trek
fan teaser trailer
, based on the
new Star Trek movie
being made by
J.J. Abrams
. I had the simple idea to have a fly though of the the solar system, and then revel the new
Enterprise
under construction. Something that only took about a week of working on it on and off.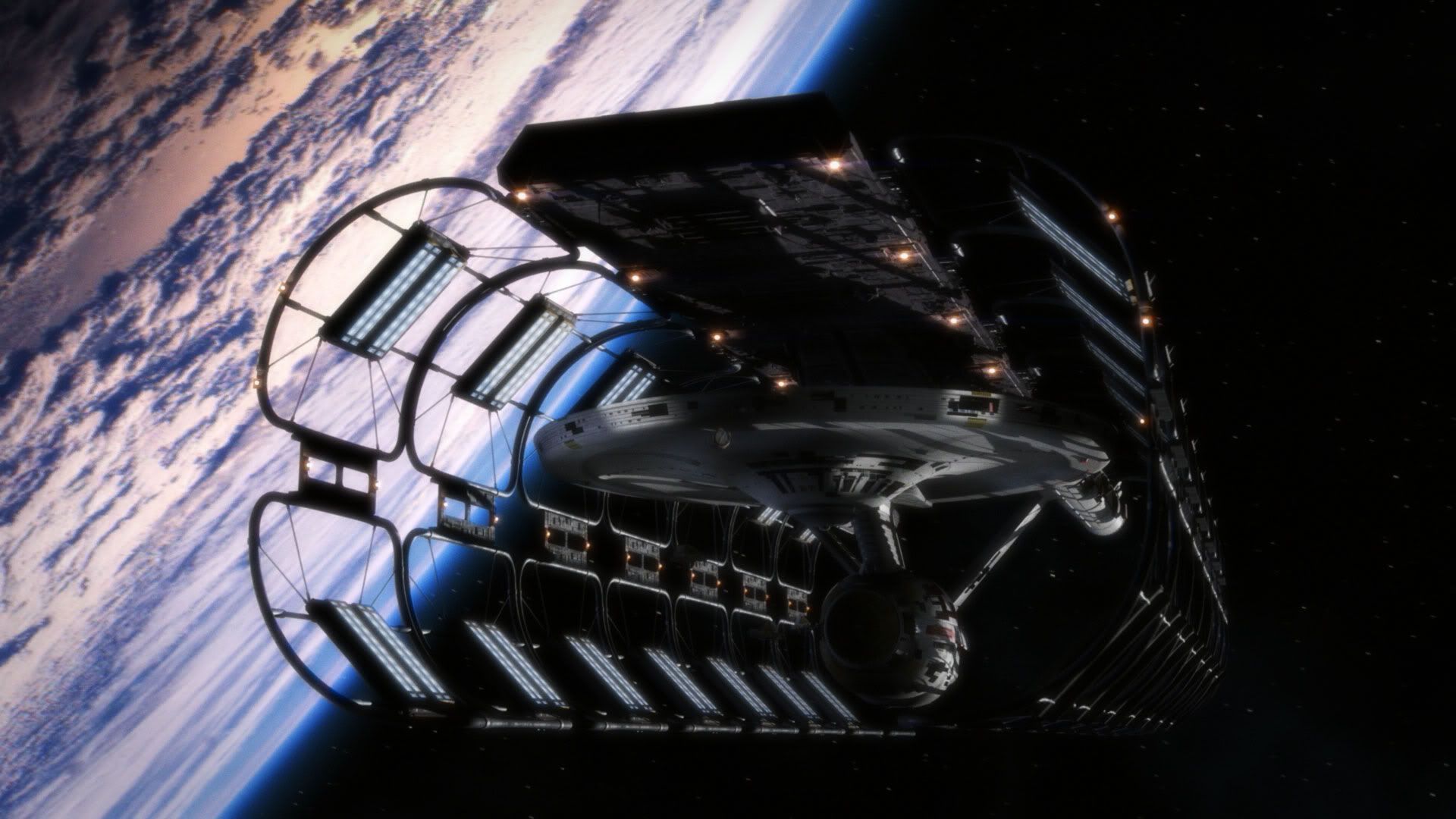 Anyway, I mostly finished my fan teaser late Wednesday night. So, after helping me with encoding tests, "someone", who will remain nameless, decided it would be funny to put my teaser trailer on
YouTube
and tout it as the real "leaked" Star Trek teaser. The real teaser for
Star Trek
will be attached in front of
Cloverfield
which comes out on January 18th, so the timing of this "leak" was actually quite clever.
Anyway, when I woke up, I was informed what had happened and went to
Trekmovie.com
site, which I visit daily. At this point, my fan trailer had spread all over the Star Trek fan sites, and was believed by many to be the genuine teaser trailer due out next week. Trekmovie
had already debunked the trailer as being a fake
, and through IP tracking, had discovered it had come from my IP address, and since I post their regularly, under my real name, I was called out on my "deception."
I immediately posted a comment on the article at Trekmovie to explain that I was the creator of the fan trailer, and to confirm that it was indeed not the real trailer. Even so, people all over the internet not as informed, have mistaken it for the real teaser trailer. It's been featured on many star trek fan sites,
Ain't It Cool News
,
Slashfilm
, and
YouTube
. At the time of this writing, the YouTube video has been viewed
48,705
times in about 36 hours.


So anyway, it's been a crazy day and a half on the internet for me. But also kind of fun. I just want to say thanks to all the fans who have complimented me on my fan teaser, and I hope you enjoyed it.

The fan trailer I created, can be seen below...



If you want to see a higher quality version of it, you can "Right Click and Save As" below...

Star Trek Fan Teaser Trailer